Normcore / Spring Loaded Tamper V3
Basically, the upgraded V3 is to solve the problem of insufficient pressure when some customers responded to double shots.  

V2 and V3, the appearance is the same, but the addition of the built-in double spring for V3. If you are a double-shot person, maybe V3 is more suitable. If you drink single shots usually, V2 just works well. Hope this Clarifies.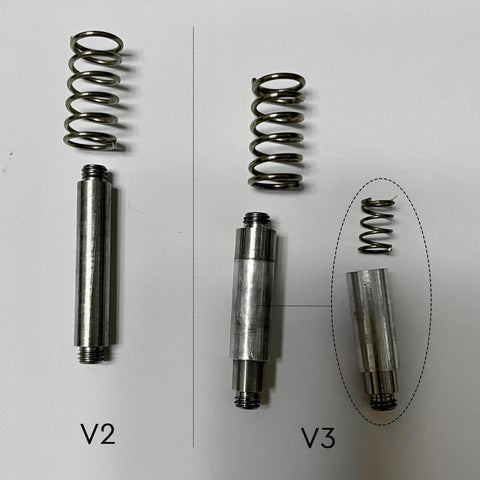 Featuring:

Easy to use and practical;
Ergonomic handle with comfortable grip;
Perfectly vertical tamps with each press;
Replaceable base and springs;
Precisely calibrated for outstanding results;

The set includes:
1 - Spring Loaded Tamper 
1 - Coffee Tamper Stand
1 - Hard EVA Carrying Case
1 - 30lb Calibrated Spring
1 - 25lb Calibrated Spring(Already installed )
1 - 15lb Calibrated Spring